I will admit I have fallen behind on my owl crate books. This normally happens over the summer and I am still not full caught up! But I am reading some of my owl crate books and want to compile on my reviews in one place and do a small video linked above!
 Book 1:
The Gentleman Guide to Vice and Virtue by Mackenzi Lee from the July 2017 box! Wander Lust!
Summary!
Henry "Monty" Montague was born and bred to be a gentleman, but he was never one to be tamed. The finest boarding schools in England and the constant disapproval of his father haven't been able to curb any of his roguish passions—not for gambling halls, late nights spent with a bottle of spirits, or waking up in the arms of women or men.
But as Monty embarks on his Grand Tour of Europe, his quest for a life filled with pleasure and vice is in danger of coming to an end. Not only does his father expect him to take over the family's estate upon his return, but Monty is also nursing an impossible crush on his best friend and traveling companion, Percy.
Still it isn't in Monty's nature to give up. Even with his younger sister, Felicity, in tow, he vows to make this yearlong escapade one last hedonistic hurrah and flirt with Percy from Paris to Rome. But when one of Monty's reckless decisions turns their trip abroad into a harrowing manhunt that spans across Europe, it calls into question everything he knows, including his relationship with the boy he adores
My thoughts!
This was such a fun read. I loved the main character so much. I really was captured from page one. I really loved the dynamics of the cast and also how it dealt with historical based issues like gay relations, female roles and race relations. It also was such a fun adventure story. It was such a quick pace read for being such a long novel. I really grew to love all the characters and I am so excited to see what she does in the sequel. This was book was a prefect mental break.
Book 2: Before she Ignites: Magical creatures box! September box!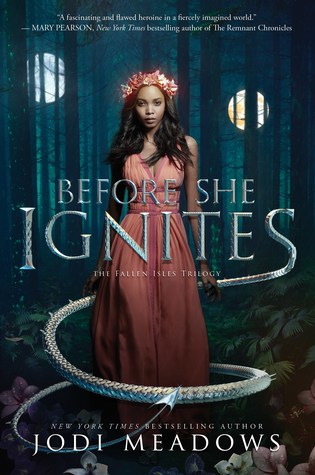 Summary:
Before
Mira Minkoba is the Hopebearer. Since the day she was born, she's been told she's special. Important. Perfect. She's known across the Fallen Isles not just for her beauty, but for the Mira Treaty named after her, a peace agreement which united the seven islands against their enemies on the mainland.
But Mira has never felt as perfect as everyone says. She counts compulsively. She struggles with crippling anxiety. And she's far too interested in dragons for a girl of her station.
After
Then Mira discovers an explosive secret that challenges everything she and the Treaty stand for. Betrayed by the very people she spent her life serving, Mira is sentenced to the Pit–the deadliest prison in the Fallen Isles. There, a cruel guard would do anything to discover the secret she would die to protect.
No longer beholden to those who betrayed her, Mira must learn to survive on her own and unearth the dark truths about the Fallen Isles–and herself–before her very world begins to collapse.
My Thoughts!
I really loved this book so much. I was captured from page one. I loved the duel time lines we got also the presence of both dragons in this society. This book was so hard to predict and I had a hard time putting it down. I loved all the characters that we meet and was so invested in both dragons and the humans. I was so fascinated by the political stuff and loved what we learned about the lead girl it went in a very different direction then I predicted and Now i need book 2! If you like fantasy books, I would rec. this book for you
October box: Into the forest!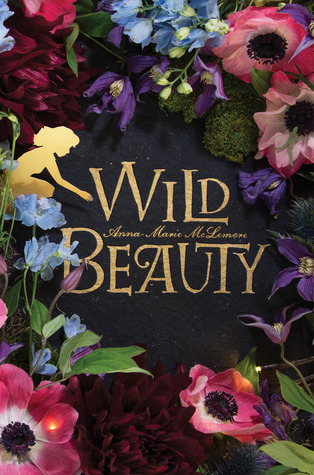 Summary!
Love grows such strange things.
For nearly a century, the Nomeolvides women have tended the grounds of La Pradera, the lush estate gardens that enchant guests from around the world. They've also hidden a tragic legacy: if they fall in love too deeply, their lovers vanish. But then, after generations of vanishings, a strange boy appears in the gardens.
The boy is a mystery to Estrella, the Nomeolvides girl who finds him, and to her family, but he's even more a mystery to himself; he knows nothing more about who he is or where he came from than his first name. As Estrella tries to help Fel piece together his unknown past, La Pradera leads them to secrets as dangerous as they are magical in this stunning exploration of love, loss, and family.
My Thoughts!
I would give this book 3.5 stars as a a review*
I loved the writing of this book. It was so lovely and it captured me from page one. It is very detailed thought and at points i got lost in the details. I thought the world building was crafted so well and I could not see the twists and turns in the story coming. I felt like the pacing was much slower then I wanted it to be but the characters kept me engaged and overall i really enjoyed it. I hope to read more by this author soon!
Owl Crate books I still ned to read to Catch up!
Sandcastle empire
Hearts we sold
November book 🙂
I hope you will consider checking out this books, Let me know In the comments if you do!