So this was a actually super fun to choose these male friendships. Because I love male friendships in book and these are my top five that just make me smile!
Harry and Ron: Harry Potter Series:
From the moment you meet ron I knew I was going to love him and ron friendship. I love Ron in the books much more the movie ron and that is because he is allowed to open harry mind to the magical world. They have ups and down but at the end of the day Ron and Harry always have each backs. I love the chess game in book one and also the Ron and harry scenes in at the lake in book 7. They also have such a fun banter that I enjoy reading as well!
2. Alec and Jace: Mortal Instruments
I have been listening to this audio books of this series. These two boys have such a fun friendship. I love how loyal they are and how far they are willing to go to save the other one. It is such a fun friendship. I just love them so much and they have some of the best banter in books that I have ever read. They make me smile and they are beyond friends they are brothers!
3. Percy and Grover: Lighting Thief
I loved this friendship so much in the early lighting their books. I loved how protective Grover was and also the banter of these boys. They have so many fun scenes and reminds me a bit of ron and harry because grover is percy info man about the unexpected world. I hope we see more of these characters in the future but at the start of this series they def were a fun pair to read about!
4. Pushing the Limits Boys:  Ryan, Chris, Logan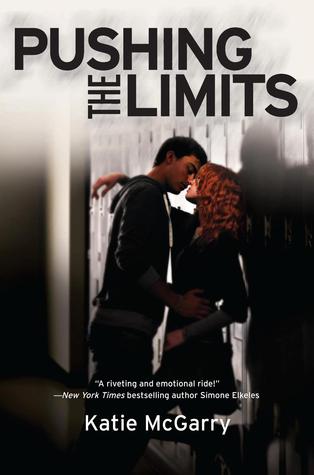 The baseball boys and the noah and Isaiah have such strong male friendships. This book is so grounded in reality but I loved how these friendships discuss more about the girls in their lives and also about their life and the hard topics. They really are awsome friendships and def move towards being family over friends. They have their friends back but also give tough advice the they need too!
5. The Sword of Summer: Hearth and Blitzen
Again this is such a fun pairing that just makes me smile. The dwaf and the elf have such a fun friendship and I look foward to all their interactions. The fact that one can't talk literally does not effect how you see their friendship. I love them so much!
What are some of your top five bromances let me know in the comments!
later book lovers!